Tinder implements panic button when meeting goes wrong!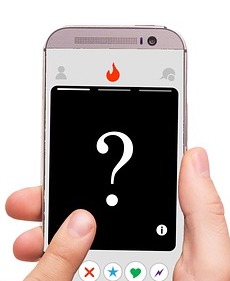 The world's most popular dating app launches a solution to escape from a blind date.
Going out for the first time alone with someone you don't yet know live, can turn out to be in some circumstances, a risky move. For this reason, the well-known dating app Tinder, last year introduced the possibility to press an emergency button that implements a real request for help. The new feature promises to get in touch with the authorities if the encounter ever takes a turn for the worse.
Match.com the company that includes Tinder has bought a stake and a seat on the board in an external company called Noonlight, a specific application that tracks the location of users and informs authorities if security issues arise.
---
How does it work?
If problems arise, Noonlight tries to contact the user and if it doesn't receive a response, it immediately proceeds to notify law enforcement.
Despite privacy concerns, Tinder said that data such as location, is only sent to Noonlight, without passing it to the dating app.
Reading on reddit, it seems that the app's operation is pretty well done, in fact it exceeds on the side of caution (which is good).
The only limitation is that since there's probably an American control center, for now the service is only active in the US, although in France there's something similar called "Garde ton corps"